Teikoku is Adopting A Venerable Technology For an Automated Future
Teikoku USA's sealless, canned motor pumps fit into four of the five eChem Expo focus areas – safety and environment, capability enhancement, capital effectiveness, and sustainable development. But by design the pumps don't align with the other focus area – energy efficiency.
"We have to decrease some of the efficiency to keep things contained," said Tom Conroy, the company's president and general manager. That sacrifice pays off because the company's pumps can't leak, he maintained.
And Teikoku's customers apparently agree on the benefits. Eastman Chemical Co., for example, took an interest in sealless, canned pumps a few years ago when its executives began taking a closer look at risk-management processes and procedures, Conroy said.
"it's inherently safer," he said of his company's technology.  "It's got secondary containment. so the risk potential of using our products is mitigated almost immediately."
Eastman ordered Teikoku pumps for its Kingsport, Tenn., plant when it exited the polyethylene terephthalate business,  Conroy said.   Eastman liked the technology's reliability, safety, simple design, double containment, easy installation, and easy maintenance, according to Conroy.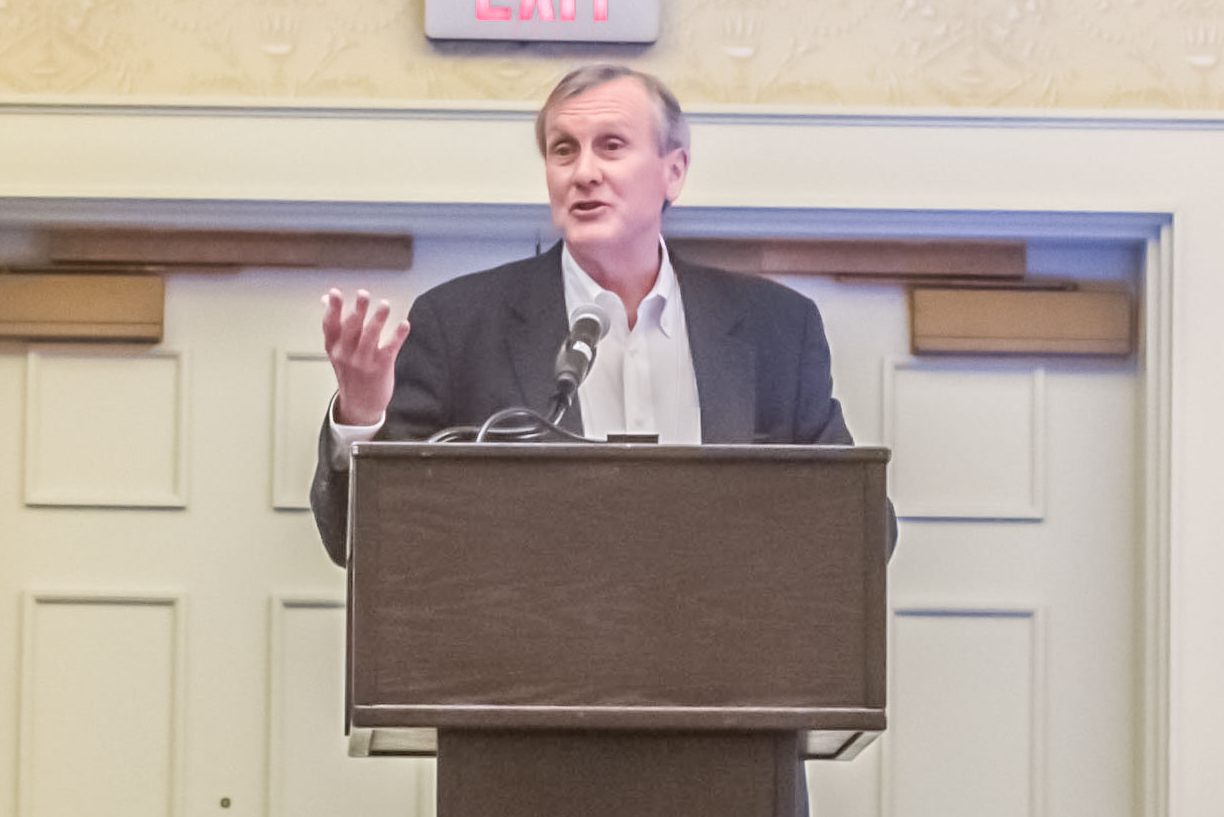 "This plant has been running with our equipment for the better part of six or seven years, and I don't think we've sold them one spare parts kit along the way," Conroy said of Eastman's experience in Kingsport with his company's pumps. "It's paid off really, really well."
Besides using Teikoku pumps in Kingsport, Eastman has acquired other companies that were already using Teikoku equipment and has thus broadened the relationship with the vendor, Conroy said. Eastman's also installed Teikoku pumps in other facilities as infrastructure was upgraded, he noted.
In general, companies are building new plants or improving existing facilities because of market demand, but also because low cost shale gas is driving big reductions in current and forecast future plant energy costs to a level that can justify capital project spend, Conroy said.  At the same time, companies are looking to improve risk management, so they're specifying Teikoku pumps for those projects, he maintained.
"We have been blessed over the course of the last three years in particular with a significant increase in winning capital projects," Conroy said.  As a result, the company has been increasing its manufacturing and engineering capabilities through a $30 million expansion in the headquarters manufacturing plant in Japan and another $5 million expansion in its Pennsylvania USA operation.  Teikoku now has expanded manufacturing capacity in China, Japan and the United States.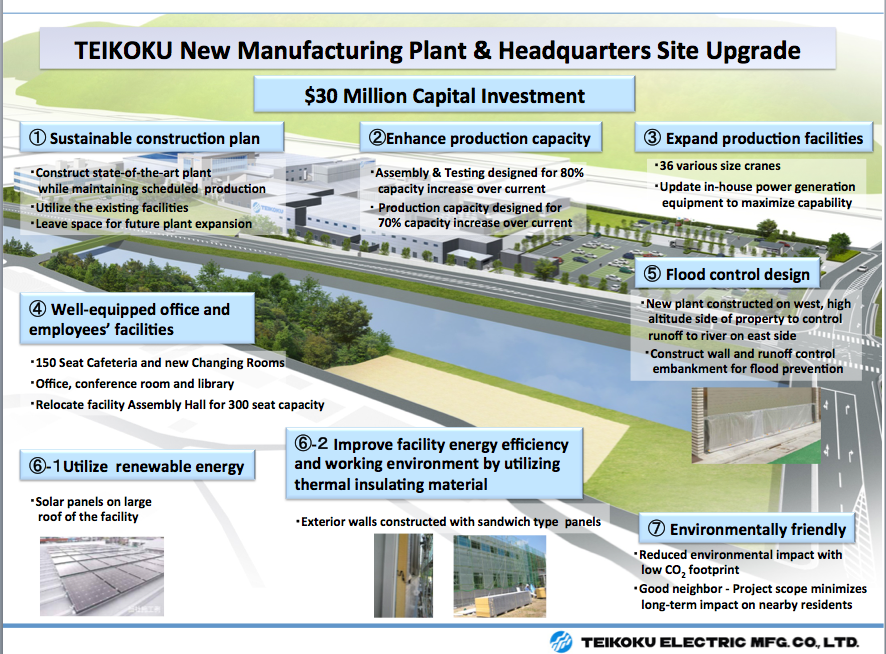 All of the increased production capacity in the U.S. is devoted to commercial refrigeration products that aren't related to chemical plants but present numerous opportunities for internal leverage to existing chemical market business, Conroy said. He noted that the shift to U.S.-based manufacturing in that vertical has reduced lead times from 17 weeks to four weeks.
Teikoku began working with canned motor technology in the 1950s, Conroy said. A U.S.-based company called CHEMPUMP invented the technology, and the U.S. Navy put it to practical use for the first time in nuclear-powered submarines and aircraft carriers when Adm. Rickover formed a relationship with Westinghouse, he continued.
From there, a number of companies began producing the new pumps, and the technology spread to the chemical industry, Conroy said. Teikoku spread the technology in Japan, he noted, adding that the pumps are about a third the size of traditional pumps, which contributed to their popularity.
Teikoku combines pumps and motors in a single unit, so it's cooled by the liquids flowing through, Conroy noted. Other companies don't integrate the pumps and motors, so Teikoku technology constitutes a its own classification of "totally enclosed liquid motors" for certification purposes, he said.
By 1990, Teikoku established a U.S. presence. In 2003, it bought CHEMPUMP from CRANE. Since 2003, Teikoku has increased its pump business fourfold in the U.S. market. Globally, the company sells about $300 million in the category annually and has captured a 70 percent share of the international market, according to Conroy.
"It's very diverse," Conroy said of the global use of the pumps. They're used not only in the chemical industry but also in applications ranging from high-speed electric trains to air conditioning.
The technology dominates the Asian chemical industry and accounts for about 15 percent to 20 percent of pumps in the U.S., Conroy said. "But it's growing," he said of its position in the U.S. market. "Ten years ago, it was closer to 10 percent." Dupont was the first company to use the pumps in the U.S., followed by Dow, Conroy said.  Eastman adopted the technology later and uses it to move hot oils, he added.
While the technology is spreading, it hasn't changed fundamentally since its inception more than half a century ago, Conroy said. "The core competency of anybody who's in this business," he maintained, "is the ability to weld thin-shell metal to hermetically seal motors from liquids."
The pumps are manufactured to such exacting tolerances that if one were to explode, the pump would contain the explosion and thus protect anything around it, Conroy said.
But Teikoku is increasing the number of hydraulic combinations it can use with its pumps and improving the monitoring of the pumps, Conroy said. Most of the cost of engineering and manufacture of the pumps goes into the motors – not the pumps, he said.
Responding to the eChem Expo Vision 2020 initiative, which seeks to develop a picture of how the industry will change, Conroy predicted that wireless communication will improve predictive maintenance and thus reduce inventories of spare parts and eliminate unplanned outages.