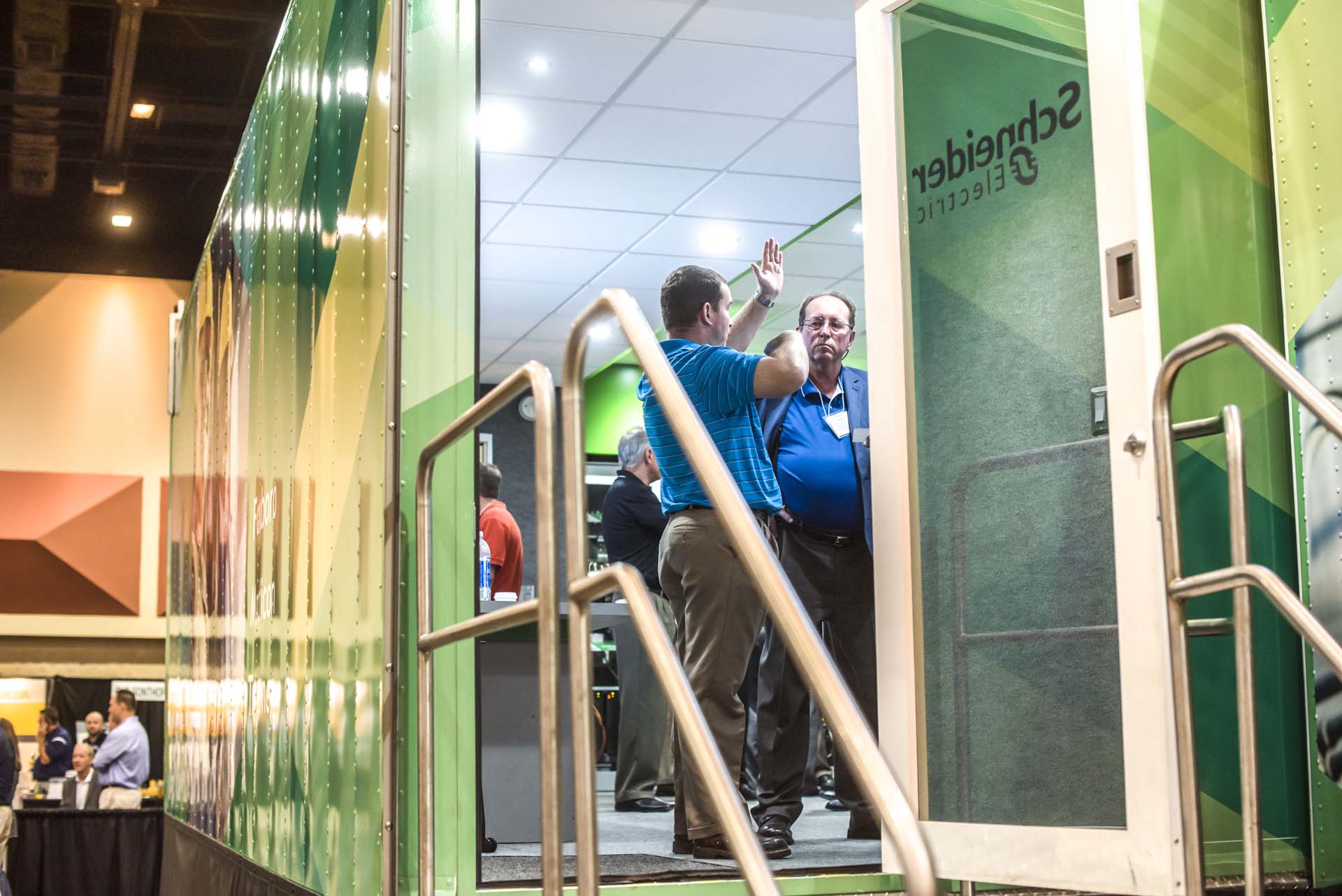 Schneider Electric On the Cusp Of a Great Leap
Industry has reached an inflection point where innovation is increasing remarkably quickly and will bring a new type of control system aligned with the industrial architecture of a business instead of artificial structures, according to executives from Schneider Electric.
At the same time, the functionality that the technology delivers will expand so that domains such as reliability, safety, environmental risk and real-time profitability will move out of the management mode and into the real-time control mode, said Peter Martin, a Schneider Electric vice president and fellow.
That impending progress coincides with the eChem Expo theme of Improving Innovation, Safety and Reliability to Accelerate Manufacturing Growth, Martin said. He predicted that the industry will achieve that vision in five to 10 years.
Pulling back to two-year projections and the four-year projections that the Expo is seeking in its Vision 2020 program, Martin said the industry can expect to see early versions of cyber-physical systems. "For example, you might see an intelligent package aligned to a pump or a compressor," he said, adding that the control system for that asset would optimize itself autonomously.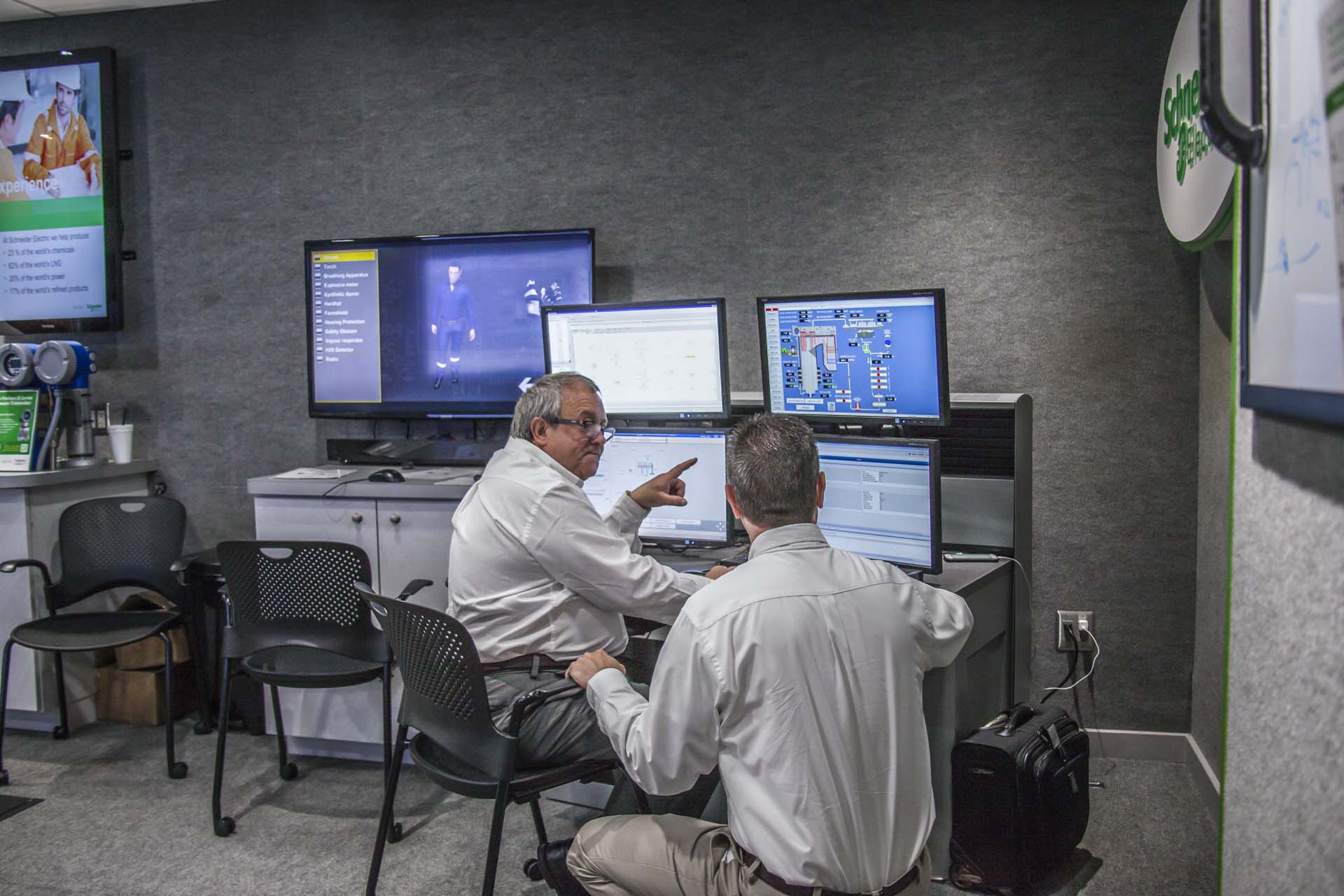 Schneider Electric has already launched some of the software required for those tasks, and more will continue to make its way to the market, Martin said. The real-time reliability control will come out soon, and the real-time safety risk control and the real-time reliability control will make their debut a little later, he said.
Meanwhile, the company presented some innovative, cost-effective approaches to competitive migration on the Expo exhibit floor, Martin said.
Martin also maintained that Schneider Electric Wonderware offers human-machine interface that's not new but still unique. The company has moved Wonderware into a distributed control system environment so that it runs either there are in an open environment.
The spectrum of disciplines that use Schneider Controls equipment varies by product, noted Van Young, a company client sales executive. Different products meet the needs of process engineers, operations people and control engineers, he said.
The company offers at least three classes of products, according to Martin. It has been developing and adding to its system products for the last 35 years, he said. Instrument products are discreet devices with a development cycle of two to three years. Software products come in two forms – control or human-machine interface.
A culture of sustainability prevails at Schneider Electric, and some themes emerge from that commitment, Martin said. The company intends to help the world move forward in a positive way by improving efficiency, managing usage and reducing emissions, he noted. "It's just like your car," Marin suggested. "If you keep it well-tuned, you are probably running it in the most sustainable fashion you can."
The company emphasizes differing types of innovation, including continuous product improvement, technology breakthrough and leapfrog innovation, Martin said. The third type of innovation calls for working out end-users' problems that couldn't be solved in the past, he noted.
Schneider Electric executives also believe industry can solve the biggest problems facing the world today, Martin said. Making energy available sustainably and at a low cost everywhere in the world represents the first domino in a continuum of possibility, he maintained.
Like one domino toppling the next, solving the energy problem would enable society to take on the crisis caused in the world by dirty water, Martin contended. "Over 5 million babies die every year from tainted water," he said.
The technology exists to purify water, leaving no excuse for those deaths, Martin continued. However, the energy-intensive processes needed to clean water need to become less expensive, he said. But if science can produce green golf courses in the deserts of Dubai, it can bring down the cost of clean water, he predicted.
With enough clean water, farmers can grow sufficient quantities of food to feed the world's hungry masses, Martin maintained, citing the example of post-war Israel. "Why can't we do it anywhere in the world where there's a hunger issue?" he asked. After solving world energy, water and food issues, the time would come to improve health, Martin said.
"Our vision is that we're right in the middle of something big, something great," Martin continued. "Schneider Electric is certainly going to be part of that."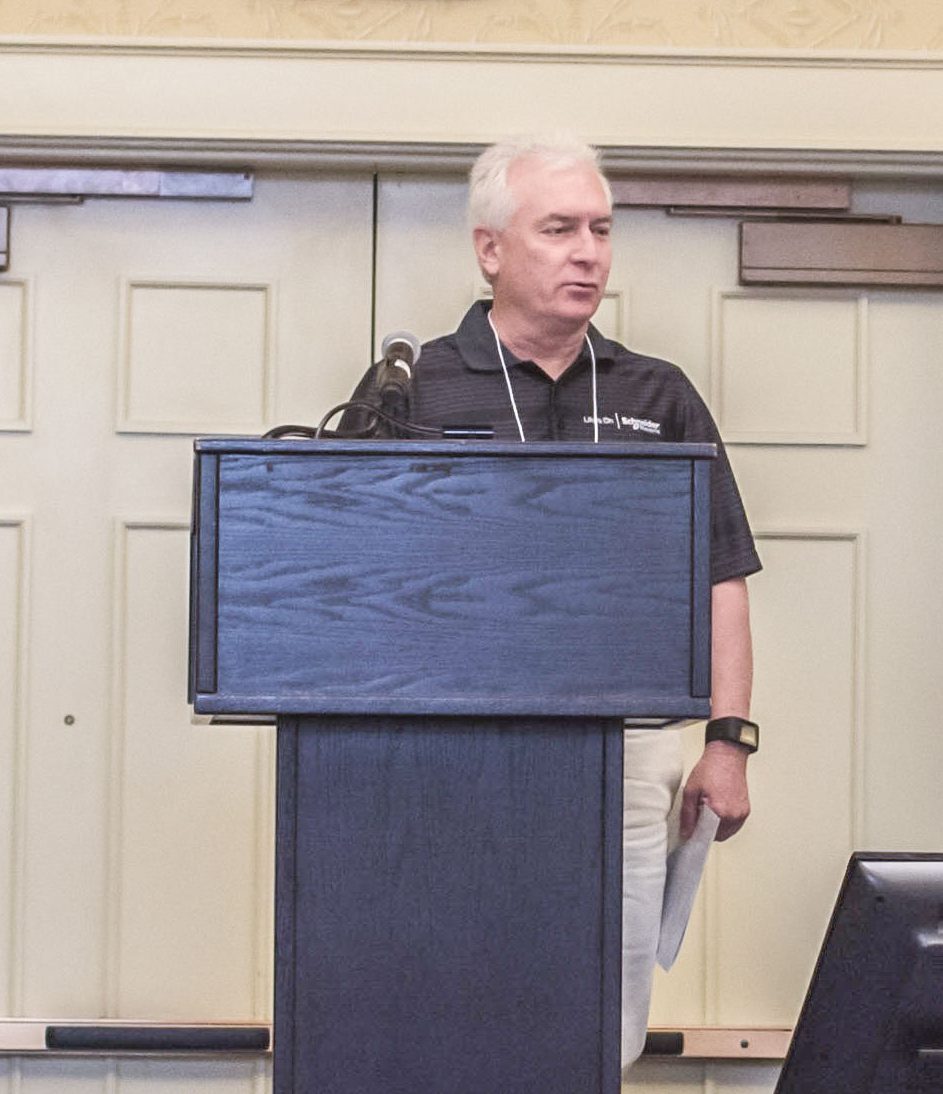 Still, it's difficult for a publicly traded company anywhere in the world to take funds out of the revenue stream to work toward innovation, Martin admitted. "You have to report in to you board of directors and to your shareholders on a frequent basis," he noted.
One way Schneider Electric drives innovation in the face of that challenge is through the work of a team officially called "Strategic Initiatives" but also know as the "skunkworks." The group works to identify ways of helping clients improve the performance of their business, Martin claimed.
"These can be completely out-of-the-box ideas," Martin said. "Then we go to the leadership team, and what they've done is tell us to become a startup group and see if you can make this idea catch on in the marketplace."
The team then builds it and markets it separately from the rest of the company to demonstrate its value. Then the idea's folded into the mainstream of the company, Martin said.
The group varies in size, depending upon where it is in the lifecycle of an initiative, Martin said. It might have only six members at first but could grow to 60 as the project progresses. As the idea reaches the company's mainstream, group members tend to rejoin the ranks of regular employees, he said
"The theory is that if you give me $100, I should be giving you back $200," Martin said of the Strategic Initiatives group. "It should be measurable," he said of results. "It shouldn't be a guess."