Informative sessions open eChem Expo 2022
Registrants arrived early to pick up badges, share ideas, and plan their day
Panelists discuss modern advances in steam, digital technology, and explosions
Attendees heard from experts on steam distribution systems, digital advances, and the dangers of vapor cloud explosions Wednesday during a trio of informative and timely opening day sessions at the eChem Expo in Kingsport, Tennessee.
Hundreds of guests filled the auditoriums at the MeadowView Convention Center for a morning of learning and networking.
"I think it went very well," said Brian Shackelford, an engineer at Eastman Chemical Company, which serves as one of the key businesses behind the conference.
Making sustainability a reality

Shackelford, who will be hosting the special topics track on Thursday, moderated an opening panel on sustainability Wednesday. The panel discussed how to make sustainability a reality today in 2022 in order to help achieve a cleaner planet.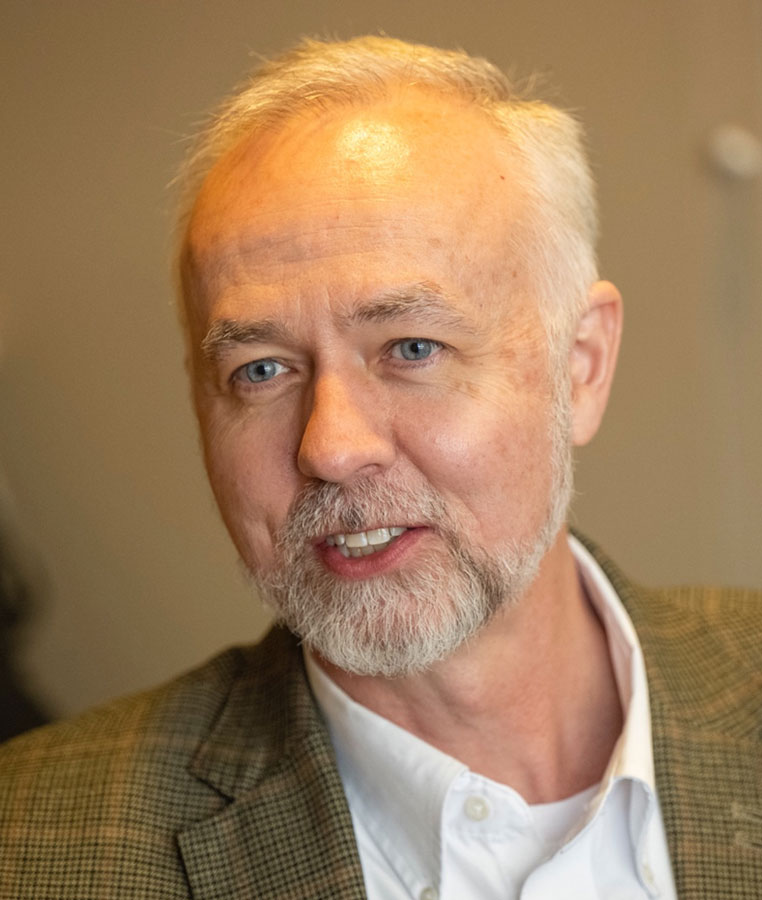 Attendees fill the classrooms
Jim Risko with the TLV Corporation, Sterling Allen with Siemens PSE and Ian Willetts with AVEVA discussed ways to remain sustainable in coming years and how steam distribution can be improved.
Risko opened the panel with discussion on steam distribution issues, including turbine problems and steam flares. Risko said he has specialized in the subject for years to assist companies.
Allen followed Risko's presentation on steam by discussing how companies have developed long-term goals of decarbonization and ways of doing reaching those goals.
Allen said every company today has developed long-term goals of decarbonization. Siemens offers its Utilities Advisor program as a solution. It's a digital application for optimization of water and energy systems and provides options for corrective measures.
Companies that utilize the Siemens program could benefit from Co2 reduction and a decrease in natural gas and fuel consumption, Allen said. He added that the company works closely with every client in order to maximize the program's benefits.
Siemens has teamed up with Nalco to create the Utilities Advisor program, he said.
In the past, steam distribution systems have seen problems and issues that these programs could improve, the panelists said.
The third panelist, Willetts, said AVEVA is an industrial software company, one that can assist companies with unlocking efficiencies, the evolution of systems and leading to a circular economy. Willetts described profitable pathways to circular economy and net-zero goals, according to this year's exposition program.
"We're on a journey," said Willetts, who added, "We're helping clients on their journey."
Those in attendance asked the panelists various questions about their programs but were especially interested in their reliability. Risko noted that his company has already provided clients with data on its reliability.
Featured speakers presented their messages simultaneously in three settings
Dangers of explosions
Baker Engineering and Risk Consultants, which often works with local companies in Kingsport, offered attendees valuable information about the impact that blast loads and explosions can have on buildings. Thomas Mander said there are numerous types of explosions that can affect a building, but he has focused on vaper clouds explosions, which results from ignited gasses and chemicals. He noted that it's also important to be aware of terrorism-related explosions.
"Our priority is protecting the people in the buildings," Mander said.
Although explosions can damage buildings, Mander said his company wants to make sure people are not harmed. There are preventative measures that can be made to make buildings stronger, Mander said, but there are also valuable response measures that must also be taken.
Attendees at the Baker sessions had a chance to view images and videos of blast damage to structures and gained a better understanding of the different types of explosions and building designs.
Richard Beck, from Eastman, said the local manufacturer has worked with Baker Engineering and Risk Consultants for years to help further protect the site. The firm has assisted Eastman to learn more about how explosions can affect its manufacturing facilities. On Thursday, Beck will be assisting with a track regarding buildings.
Both men said they believe participants gained valuable information about explosions.
Digital transformation in 2022
Chris Potts, digital services manager at Eastman, led a panel on digital transformation and how to accelerate the quality and speed of decision making.
Potts said a common theme of the panel was the importance of breaking down data silos and how machine learning and artificial intelligence can help companies make better decisions.
Participants in the panel included representatives from Siemens, AVEVA, SAP, and Symphony Industrial AI. Potts said they spoke on products related to digital transformation. He noted that the technologies, once considered future options, are readily available and can now be use in 2022.
The convention continues Thursday with seven different tracks, including digital transformation, emerging technologies; safety, sustainability, mobility, environment; engineering, construction, life cycle optimization; process, mechanical, modeling; operational excellence, safety, cyber-security; special topics and plastics recycling, circular economy.
More than 1,000 people registered for the event so far, which kicked off Tuesday with a golf tournament. The exposition, once a one-day event, continues to grow and attract chemical engineers and other multidiciplinarydd fields from across the country. More than 200 vendors are set up for the main exposition hall.
Shackelford said Kingsport is the ideal location for the event, due to numerous local chemical companies that are in close proximity, including Eastman and BAE Systems in Kingsport, and Nuclear Fuel Services in nearby Erwin, Tennessee.
"There's something for everyone," he said.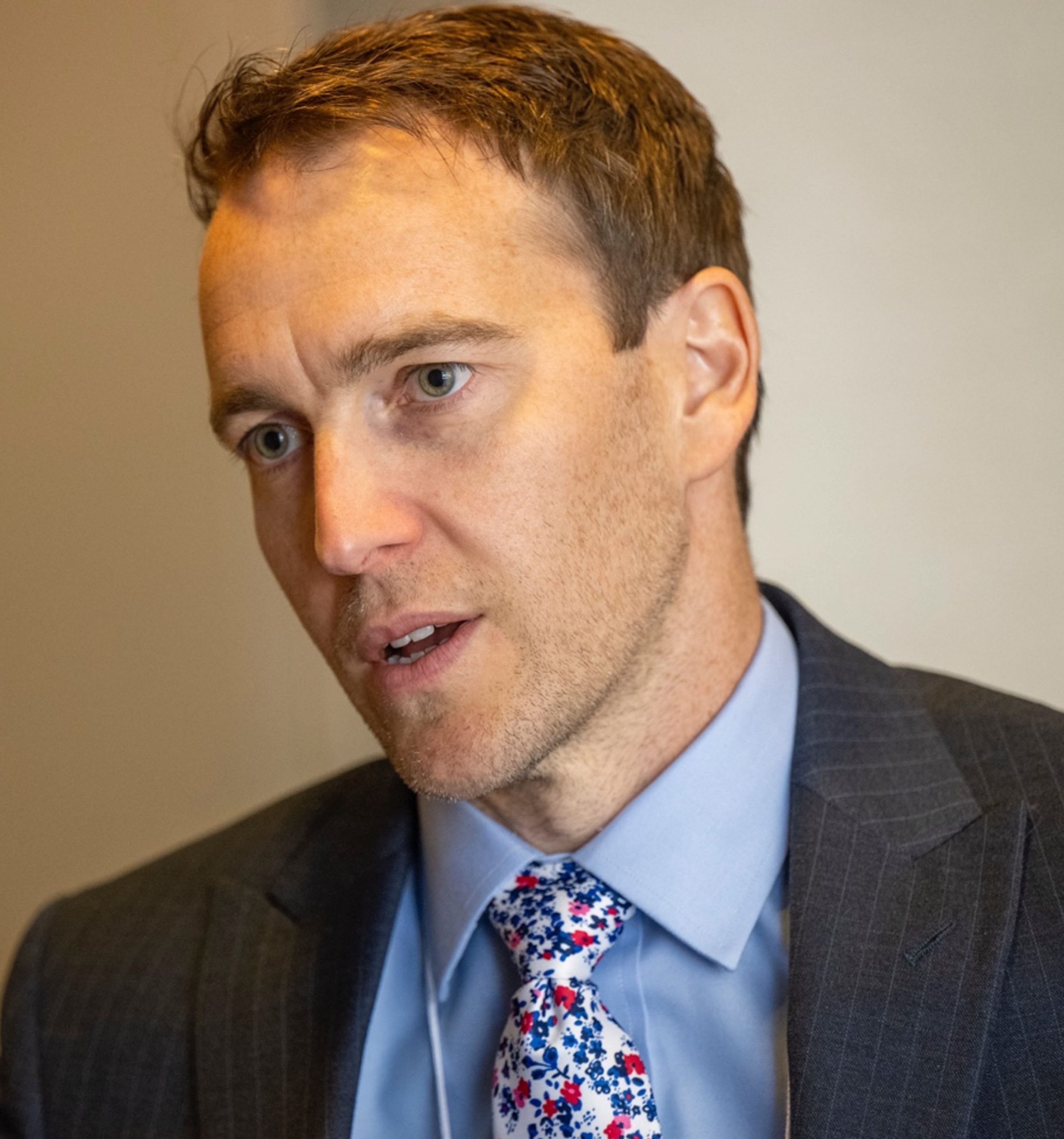 Our priority is protecting the people in the buildings
-Thomas Mander with Baker Engineering and Risk Consultants