Already Bolstered by a Merger with Schneider Electric, AVEVA Has Acquired OSIsoft
The combined companies are integrating their software to create a whole that's more than the sum of its parts.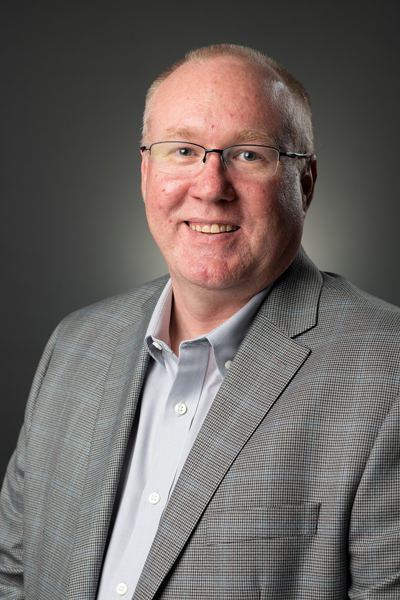 AVEVA Group PLC, a 50-year-old British-based engineering and industrial software provider, has enjoyed a lengthy and auspicious relationship with Eastman Chemical Co. and eChemExpo.
In 2016, for example, an AVEVA presentation drew the largest crowd ever to attend an Expo breakout session. Attendees packed a meeting room to hear about the company's work with Eastman on a project called SEIGA, which stands for Seamless Engineering Information Global Access.
In the project, the two companies have moved Eastman away from using paper documents to share information among employees. Instead, they increasingly rely on a digital exchange of data.
These days, AVEVA can bring even more expertise and resources to the project because of its organic growth and through its merger with Schneider Electric's Software Division and acquisition of OSIsoft, according to Jarrett Campbell, AVEVA senior director of industry marketing.
AVEVA's Unified Engineering helps plants participate in the reuse, sharing and recycling of the circular economy.
AVEVA's growth
AVEVA and Schneider Electric came together in 2018 through what Campbell described as a reverse acquisition. The way it worked was that Schneider Electric spun off the software division it had acquired from Invensys in 2014 and sold it to AVEVA. Then Schneider Electric bought back 60% of the resulting company.
The combined entity provides software for the entire industrial lifecycle, from design and construction of the facility to operation and optimization of the process. It then follows up with software that guides maintenance and support.
"A really complimentary set of software came together to address kind of all those needs of our customers," Campbell said of the merger.
Then in March of this year, AVEVA completed the acquisition of OSIsoft, a data management platform for industrial companies that provides context that helps users understand what the data is telling them. Then they can use that data to incorporate artificial intelligence and machine learning into projects like building digital twins of their plants.
Lots of AVEVA customers were already using OSIsoft before the acquisition, but now they can get the results they're seeking more quickly because the company "pre-integrates" the products, Campbell noted. Plus, the products are communicating seamlessly, he said.
But that doesn't stop AVEVA from integrating with nearly any other programmable logic controllers and human-machine interfaces, Campbell emphasized.
All of this helps plants continue their digital transformation, a process that has continued during the pandemic as companies moved data storage to the cloud and adjusted to the increasing number of employees working from home.
In fact, AVEVA's revenue from cloud-related data storage has increased 200% as companies decided to make the transition, noted Fernanda Martins, AVEVA senior marketing manager, chemicals.
But that's not all that's changing.
Subscription-based software
AVEVA customers are changing the way they buy software, according to Campbell. Until recently, they've been accustomed to buying a license for a particular piece of programming. These days, many say they prefer to pay for a subscription to all of AVEVA's products and use some of them one day and others on another day.
"Give us a buffet, and we'll choose what we want to use," is the mantra AVEVA is hearing from chemical plants, Campbell maintained.
The changes don't stop there. AVEVA customers are also asking the company to build and maintain IT infrastructure and to supply data as a service.
All of those new ways of working will become increasingly important over the next four years, Campbell predicted.
Meanwhile, AVEVA's acquisitions are helping to ease that process.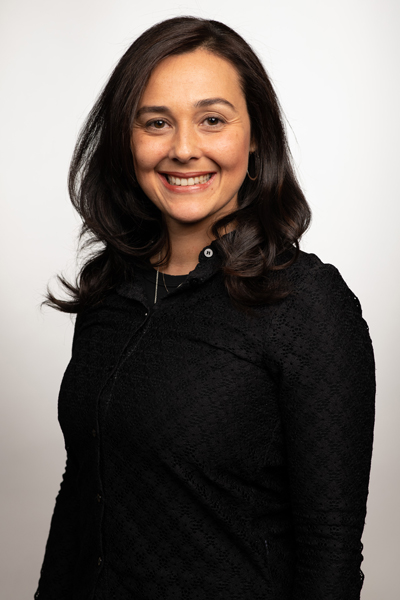 Situational awareness training uses the AVEVA experiential approach to learning.
AVEVA, now offering a combination of software from three entities, provides programming for the entire industrial lifecycle and then follows up with maintenance and support.
A marriage of software
AVEVA will continue to blend its products with those that came from OSIsoft, said Stephen Reynolds, the company's industry principal for chemicals.
"The integration across those platforms is going to get tighter and cleaner," Reynolds said, noting that improvements are coming in areas like digital twins of chemical plants.
To build plants, chemical companies use AVEVA's 3D design software and project execution management software, Campbell noted. Once the plant is built, a suite of process-simulation and operational software come into play, he said.
Meanwhile, the company is infusing its products with artificial intelligence, Martins said. It incorporates AI into scheduling tools and combines Al with established models for process optimization and better predictive analytics.
All of that is occurring against the backdrop of digital transformation, the movement away from paper documents toward a central database that has all the information of the project, Martins said. That can include electrical instrumentation, mechanical processes, simulation—everything in a single package, she maintained.
"We consider ourselves a good partner to build this digital twin to the lifecycle of the plant," Martins said.
That partnership also includes helping customers' employees learn how to operate plants safely and profitably, said Ian Willetts, AVEVA vice president of process and simulation.
Revolutionary training
As baby boomers reach retirement age, younger workers need training to replace them in what's called "the Great Crew Change," Willetts said. About 10,000 Americans are aging out of the workforce every day, in a trend expected to continue for the next 10 to 15 years, he noted.
Meanwhile, in developing countries, young people are starting jobs right out of school and don't have an older, experienced generation to teach them skills or a specialized infrastructure to educate them.
But whether they're in a developed country or one that's still developing, the new workers share common traits and differ from the old guard, Willetts continued. In many parts of the world, today's young people are digital natives. They're comfortable with computers and impatient with outmoded ways of learning and impatient with classrooms, books and online courses.
AVEVA addresses the needs of those new workers with training that Expo attendees can learn about in breakout sessions and at exhibits. The training, like other aspects of AVEVA's offerings, fits the theme that powers the Expo.
The eChemExpo theme
AVEVA's trajectory meshes with the Expo theme of "New Horizons: Safely and Sustainably Innovate, Optimize and Grow," according to Reynolds. From an operations standpoint, the company aims to help companies develop situational awareness and real-time optimization, he said.
"So your day-to-day goals are our day-to-day goals," Reynolds continued. "So, we are going to enhance your situational awareness, your hazard recognition."
That means optimizing the process to manage production and quality, while also monitoring assets for reliability, he said. It includes monitoring emissions and alerting personnel to potential upsets and events that could create emissions.
Companies pursue two goals simultaneously, Martins noted. They need to grow their businesses to remain competitive but have to achieve sustainability at the same time.
That two-fold quest requires combining innovation and partnerships with the right companies, she said.
eChemExpo focus areas
The Expos focus areas that apply to AVEVA include safety and environment, digital transformation, mobility, capital effectiveness and sustainability, Martins said. "These are the topics that we will address strongly at the exhibits and in the presentations," she said.
In AVEVA's booth and in its presentations at breakout sessions, the company plans to showcase the entire range of engineering and process simulation, Martins said. Its popular 3D demonstrations will be returning to the exhibit floor, and new demonstrations include one on supply chain optimization, she noted.
Attendees will see that AVEVA breaks down its business into two categories: software engineering and operations, Campbell said. Engineering applies to capital projects, process design and simulation tools. Operations concerns data management we've and project engineering, or PI, and asset performance software.
Those two themes — engineering and performance — recently supplanted AVEVA's old approach of viewing the business as having three elements: engineering, operations and performance, Campbell said.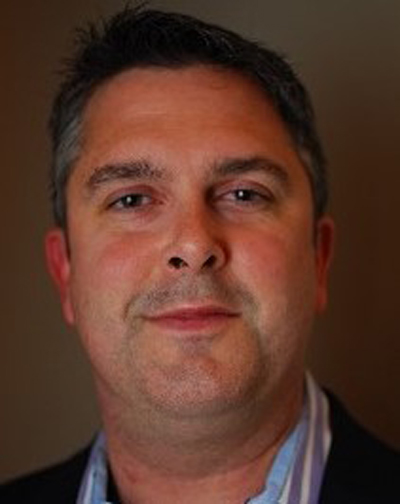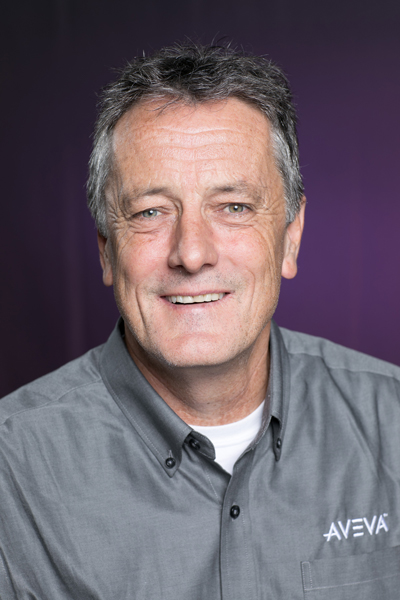 Compared with traditional training, AVEVA's experiential learning cuts training costs by 50%, reduces training time by 40% to 60% and increases knowledge retention seven-fold.
In the seminars
In one of AVEVA's sessions, speakers will describe the three integrated and synchronized facets of value chain optimization, Martins said. They include scheduling the supply chain, the execution itself and the optimization layer. Some of optimization relies on artificial intelligence and some don't, depending on the type of process.
In another session, the company will address how it can help plants switch to standardized learning, Willetts said.
Lots of workers complete similar tasks every day, and management wants to ensure everyone uses the same best practices., he noted. That's why AVEVA has developed standardized training that plants can employ at every one of their locations.
Simulators and XR technology are integrated into a unified learning framework. Compared with traditional training, AVEVA's experiential learning cuts training costs by 50%, reduces training time by 40% to 60% and increases knowledge retention seven-fold, according to Willetts.
On plant simulators somewhat like flight simulators used to train pilots, plant employees experience what it feels like to take a plant from cold metal all the way to operating condition. Then, they're graded on their performance.
In yet another session, the company will discuss how plant management defines their operation in context with real-time information, said Reynolds. That includes key process points they need to monitor—like a pump, heat exchanger or reactor—and how they aggregate those elements to form the operating unit of the plant.
Parts of the process can be rolled together at the enterprise level and monitored on a digital dashboard, Reynolds noted.
"What the PI asset framework does is collect that data," he continued. "We're contextualizing it so that we understand how the data relates to each other. we're adding real-time analytics so that we can do all those first-law calculations in real-time."
It's a matter of using the PI system to capture engineers' tribal knowledge automatically. Once that's accomplished, management can identify events as they occur or before they happen. That way, they can calculate critical operating limits and put watchdogs in the PI system.
"We can also notify our teams in real-time when there's a problem brewing and we need to respond," Reynolds said.
Alerts from AVEVA provide context for the information workers receive in the field
Empowering workers
AVEVA software empowers field operators by providing data, including information on how systems are linked, so that they have the context they need to take action, Martins said. It's the type of information that's needed, and it's presented in the right format on a dashboard, relevant to a worker's role, she said.
Imagine a night when the operations manager is at home with his family, Martins said by way of example. In the past, if a problem arose at the plant, he would drive there to determine how to solve it. Now he can view dashboards on a tablet or cell phone for access to exactly the same information he would have if he were at the plant. Thus, he knows if he should rush to the plant in the middle of the night or wait until the next day to go there.
But in the long run, even the most efficient systems have to address environmental sustainability.
Sustainability
In an Expo featured panel on "Making Sustainability a Reality Now!" An AVEVA representative will explore ways plants can design or redesign processes and products to reduce emissions and promote recycling, Martins said.
The company's approach is unified engineering that integrates processing, the 3D model and all of the pieces required for an engineering project, she said. At the same time, the company can help speed up the development of new processes and products.
It requires having a single reliable source of information that's available in the cloud and accessible
Situational awareness
The Asset Framework provides context and demonstrates relationships among the data, Reynolds said. In one example, the system can show operators the importance of a reactor outlet temperature they're monitoring by noting the inputs that go into making that temperature important. It presents the operating limits that surround that temperature to contextualize the information.
"We're just trying to speed up the translation of data to information so that we can focus more on responding and acting," he said.
Understanding that can benefit many of a plant's workers, Reynolds said, and he urged attendees to visit the company's Expo exhibit. That could include operations teams, whether they're engineering or operators—and the leaders of those team.
"Very often, our tools can be very siloed," he said, noting that managers may not always understand how their subordinates use the software. "The more leadership understands the value of our products, the more they can ask better-informed questions on how they might use that technology."
Either way, the technology comes with plenty of backing.
Combined companies
AVEVA supports 20,000 customers worldwide with the help of a network that includes 3,500 partners and 5,700 certified developers. It has more than 6,000 employees at 90 locations in more than 40 countries.
The government of the United Kingdom founded the company a half century ago as a publicly sponsored entity that tackled capital projects. Over time, it morphed into a commercial concern that took on more than just construction.
France-based Schneider Electric employs 135,000 workers. It offers energy technology, real-time automation, software and services.
OSIsoft got its start 40 years ago and employed about 1,600 when AVEVA acquired it. Of its first 25 customers, all but one remain customers.